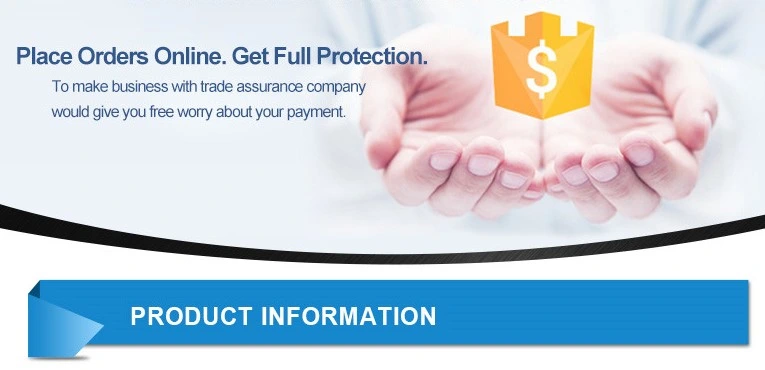 Basic parameter:
•Type: LF-WYJ-750 •Shuttle Number: 4
•Weaving Folding Width(mm): 300-750 •Output: 100-240
•Weft Density:11-25 •Weft Roller Diameter: 90

To produce pp woven fabric. Suitable for New Material & Recycle Material of PP ,PE. This machine has advantage of :High safety factor ,Easy to operate ,Power saving and Low loss of quick-wearing part.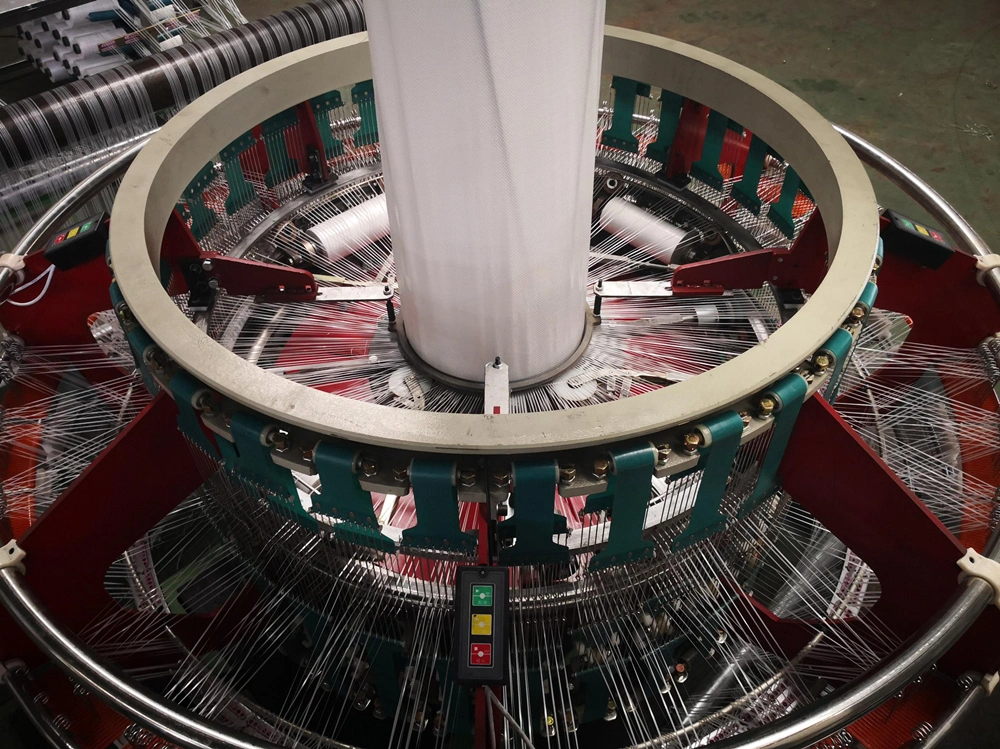 Small cam and swing arm wheel structure.
Easy to operating ,and needn't add lubrication oil in cam.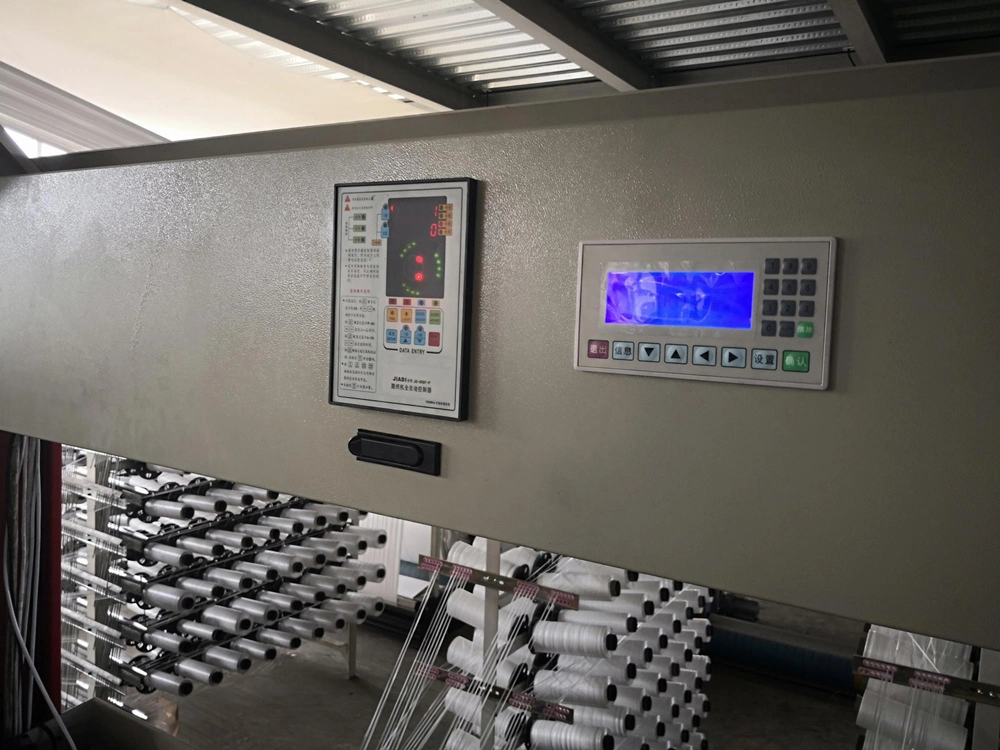 Professional PLC Control System for circular loom. Steady & Intelligent.with advantage of gentle tape handling and minimum intake
friction.
Performance and Characteristic

:
1.It adopts the most advanced plane cam and connecting rod roller drive, which makes the operation easy and stable. It cancels the
slide block and sliding rod, and reduces the wearing parts. All the mechanisms are driven by rolling without lubricating oil.
2.It can be equipped with automatic stop detection device for warp break, weft break and weft finish, which is sensitive and
reliable.
3.Environmental protection products, noise ≤ 82db (a).
4.Low strength flat knitting made of 100% recycled plastic.
5.High efficiency and energy saving, the maximum speed of the main engine can reach 180r / min, using 1.5/2.2kw motor, which can
save 10000 kilowatts per year compared with the original four shuttle using 4kw motor.